Laser Hair Removal…Why more men are doing it!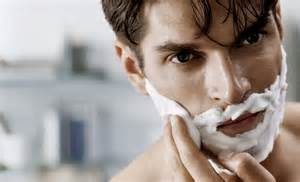 It is known that the ladies pay particularly close attention to their bodies however, the laser hair removal professionals are starting to see more and more men through their doors. There are plenty of reasons for one to get laser hair removal. Men in particular have some very good reasons, especially if they have to shave every day.
Reason number one, the beard and neck areas of the body are among the most sensitive. Shaving can cause razor burn, ingrown hairs, and visible irritation. Laser hair removal can get rid of these side effects of shaving. The treatment reduces the texture of the hair to fine, thin hairs that do not get stuck under the skin when growing out.
Reason number two, the hair on the shoulders and back can be quite excessive. Although it is important to love yourself the way you are there is no problem with a little help to feel more confident in your own skin. Laser hair removal helps to thin this hair out, which makes the hair appear to be lighter and less noticeable. Also, because hair follicles can hold on to excess oils and debris, reducing its existence helps to keep areas that are otherwise hard to reach places much cleaner and clearer.
Reason number three, some jobs out there require men to shave every day. Whether you are in the military or in an office, shaving every day can be more trouble than it needs to be. Not only does shaving cause irritation on the skin, it also takes time and money. A major benefit to laser hair removal is not having to spend so much time and money on razors and countless minutes taken from you.
Women are no longer the focal point of the laser hair removal industry. For all the men out there experiencing the constant pain and annoyance of shaving, there is an answer to your problem!